Workshop overview
A rich program of lectures, demonstrations, discussion and inspections will provide practical examples and strategies to show how urban agriculture can work successfully from both policy and practical perspectives. This will include how to:
design and plan long-term, financially viable enterprises
re-create urban nutrient cycling
build soil fertility, food production and food security in urban environments
create meaningful employment opportunities
grow, chemical-free, in diverse urban contexts
contribute to the greening and cooling of cities
build community cohesion, skills and revitalisation
effectively engage and educate markets (investors, growers, distributors, buyers)
gain mentors and advocates for urban farming, from across your region.
Workshop facilitators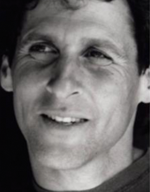 Michael Ableman is a Canadian author, organic farmer, educator, and advocate for regenerative agriculture. Michael has been farming organically since the early 1970s and is considered one of the pioneers of the organic farming and urban agriculture movements. He is a frequent lecturer to audiences all over the world and the winner of numerous awards for his work.
Ableman is the author of four trade published books, most recently Street Farm; Growing Food, Jobs, and Hope on the Urban Frontier.
He is the founder of the Center for Urban Agriculture at Fairview Gardens in Goleta, California where he farmed for 20 years; co-founder and director of Sole Food Street Farms and the charity Cultivate Canada in Vancouver, British Columbia; and founder and director of the Center for Arts, Ecology and Agriculture based at his family home and farm on Salt Spring Island.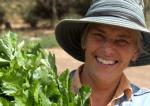 Annemarie Brookman is co-owner of The Food Forest and runs its organic market garden and a busy office.
She organises The Food Forests stall at the Adelaide Farmers Market and coordinates staff & volunteers at the property. She is expert in the integration of poultry and vegetable produ...